Small Business Saturday Sale 11/25/2017!
We hope you come join us in-store for Small Business Saturday on Saturday, November 25th, 2017! We will be having all jewelry on sale 30% off (excluding consignment) and all Yankee Candle holiday gifts at 10% off!  You can also get an additional $5 off your purchase by using the coupon linked below:
Get your $5 coupon for in-store sales
Cyber Monday Sale 11/27/2017!
For Cyber Monday, we are offering a fantastic deal for all of our online customers! Just for Monday, November 27th, 2017 you can use coupon code CM2017 for 25% off your entire online purchase!!
Come save with us this holiday season!!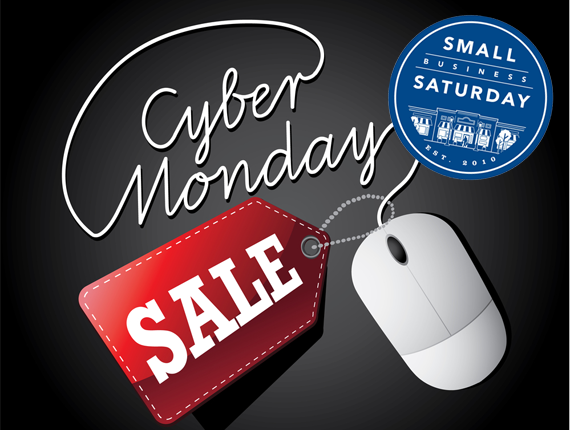 ---
This year we have decided to offer our Black Friday prices both on Black Friday (11/28) and on Small Business Saturday (11/29)!  That is two whole days for you take advantage of these great savings!!  We are also extending these discounts for our online customers on Cyber Monday!!
* Red Tag Sale! All Close-out items in the store will be 50% off!
* Special Black Friday and Small Business Saturday discounts – 20% your entire purchase! This includes Class registrations, stones, teas – well – everything in the store!!!
* On Saturday (11/29) get $10 back from AMEX when you make a purchase of $10 or more and pay with your AMEX card!
* On Cyber Monday only, use code CYBER14 on any of our Etsy shops to get 20% off your entire order! (applies to Online Orders only!)
So this year, support us and other local small businesses here and we will in turn support you! I hope to see everyone during this great shopping weekend!
---