Stop in to try them or you can see them all in our Etsy Store!
– Lavender Iced Tea
– Caffeine-free Chai
– Mocha Surprise
– Spice Delight Blend, Organic
– Chun Mee Green Tea (China)
– Gunpowder Green Tea (China), Organic
– Moroccan Mint Tea
– Sencha Green Tea (Japan)
– Young Hysson Green Tea (China)
– White Silver Needle (China), Organic
– Rooibos Africana
– Apricot Tea Bags
– Blackberry Tea Bags
– Chai Tea Bags
– Mango Tea Bags
– Senna Tea Bags
– Polari-Tea Blend
– Razzlemint Tea, Organic
– Root 66 tea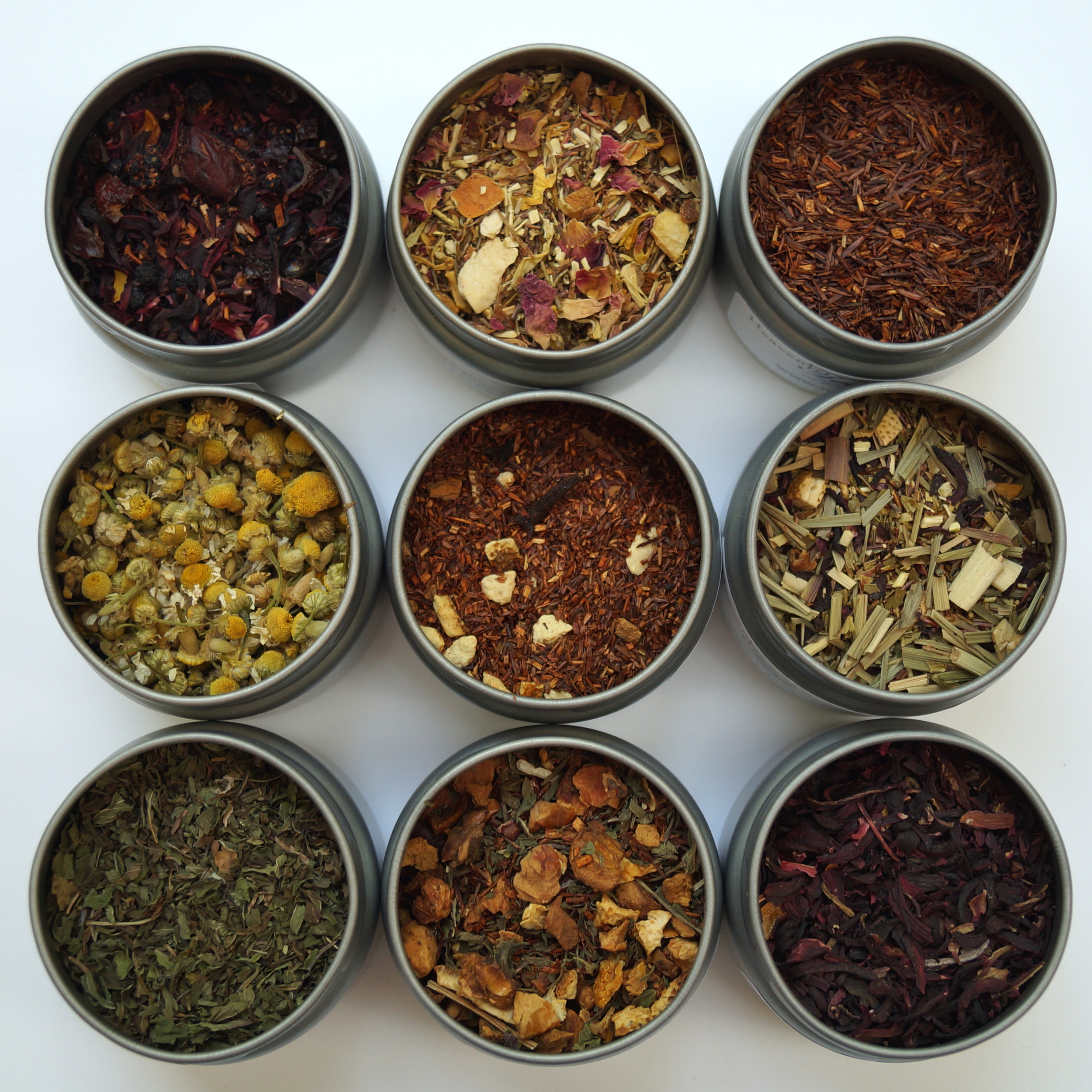 ---
Making herbal tea blends can be a healthy and delicious passtime! The first thing you need is a good reference guide on the health benefits of herbs and the taste of each herb. That way you can know which herbs combine best! I have several books on herbal teas but my absolute favorite is the one below:
Healing Herbal Teas: A Complete Guide to Making Delicious, Healthful Beverages by Brigitte Mars.
This book contains 40 herbs and their medicinal and magickal effects – including categories for taste, acidity, etc. Its a great book if you like to blend your own teas – just pick and choose the herbs you want and start experimenting! The best part is – all of the herbs in this book are safe!
---